this was supposed to just be a quick doodle but i couldnt get it to look right and kinda just posting it since i worked on it for so long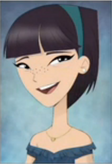 in lighter news, get-whelmed might be coming to visit me which is cool. i was originally gonna road trip it up to syracuse to pick her up but the price of flights just dropped dramatically so now the flight is approximately exactly the same cost as gas would be
i hope it stays there until my paycheck drops tomorrow night [nervous hyperventilating but not too nervous a roadtrip is fine too]
magicblankie:
shit, i hope its okay that i reblogged that post. i did it without thinking, because i share the same sentiment as you do. if you want though, i'll take it down.
no, it's okay. just as a general thing, i don't post anything that i would have a problem with people reblogging. if there was something i reeeeeally didn't want reblogged, i'd mention it in the post. but thanks for checking. :)
I feel like a change is coming. Dunno if it's a change in me or a change in circumstance,I only hope it's something good
quick come try to make the bed
this is a text post about ferguson and also a little bit about my recent addiction to creepypasta/ r/nosleep
basically it is about fear
im such a nerd like im way more into other stuff now but homestuck is still my fav thing to draw will i ever escape
everything's better with lesbians: amaluna edition
i always feel like such a nerd drawin stuff about the show but goddamn you spend four to eight hours a day lookin at a thing and it burrows itself into your brain and stays there
anyway the show is cool but it's always kind of bugged me that it seems to fancy itself as feminist/lady-empowering. like yay woo the show is mostly women but it is still a story that ultimately glorifies heteropatriarchy so yuck and boo. at the end of the day it is still a story about two men fighting over a woman whose only power is her sexuality
i always thought the story would be way cooler if the male lead, romeo, was a woman in drag, impersonating a sailor. it would transform the narrative of amaluna into a story of a woman who, after hiding her identity for the freedom to travel, is brought by chance to a place not ruled by queens but goddesses, inhabited by amazons and valkyries and powerful spirits in the forms of powerful women. it becomes the story of miranda, the heiress to the throne of this magnificent haven, not randomly falling in love with the first shitty dude she sees but bringing a traveler whose only relief from oppression has been careful deception into a world where she can matter
bluhbluh i might finish this later im kinda diggin on girl lizard-taur cali
doing taxes is hard with my job. i forgot to update my W4 for our last two assignments (usually adecco just emails me a new one, but they've been a hot goddamn mess lately) so i'm having a huge amount of taxes withheld, some of it for states i dont even live in anymore
like i was so excited for my first paycheck because it was gonna be close to $400 but after taxes i'm only getting $282?? according to the IRS tax calculator thing i've already paid more than enough into my taxes from my YTD withholding and if i update my W4 they won't withhold anymore
but also i'm kiiiind of into the idea of getting a big ass tax return next year, this is complicated
kind of in the mood to do some redraws of my old art. put my art tag in "chrono" earlier and i was both ashamed and weirdly inspired.
anything particular yall wanna see? send me recs i'll check 'em out after work :)
so i set up my computer today for the first time in like two months or something. had a few hiccups but i finally got it running right. the only thing i wanted to do was make some RP posts and i am still awake because i haven't done it yet and don't want to go to bed til i do im so lame